Tickets are now on sale.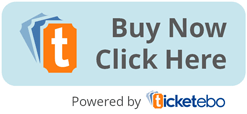 We are again pleased to be offering the ability to buy your tickets online.  We have partnered with the secure online ticketing services of Ticketebo for the provision of our tickets.
Buy online by clicking here.
We also still accept mail orders. Please email Pam for a copy of the order form.
We accept the Companion Card for ticket purchases. Please email Pam for further details.
Please note: the number of tickets available this year will be limited so get yours soon before they run out. If weekend tickets are sold out then there will only be Monday tickets available (i.e. no Saturday or Sunday day tickets).
Weekend tickets provide entry to all festival events for the full festival program for all four days – i.e. Friday evening to Monday midnight.
Single day tickets are available for Friday night, Saturday, Sunday or Monday and will be sold from the festival office during the festival and also online.
Ticket Prices
The first issue of early-bird tickets are now on sale and will close midnight 31st August.
Weekend tickets are available online from Ticketebo.
Ticket Types:
Early Bird 1
1 July – 31 Aug
Early Bird 2
1 Sept – 30 Sept
Early Bird 3
1 Oct – 2 Nov
During the Festival
3 Nov – 6 Nov
Adult Weekend
$150
$170
$185
$200
Family Weekend *
$300
$340
$370
$400
Youth Weekend **
$75
$85
$90
$100
Adult Day#
N/A
N/A
N/A
$85 (Fri from 6pm $60)
Youth Day#
N/A
N/A
N/A
$50 (Fri from 6pm $30)
*A Family ticket includes two adults and up to two youths. This is excellent value, giving you two youths for free. Please follow the instructions of the ticketing site to purchase these. When you select two adults and up to two youth tickets the site will automatically calculate the discount for the family price. Any more than two tickets are charged on top of the family ticket.
**No unaccompanied youth tickets available. These must be purchased with adult tickets. Youth tickets are for ages 12yrs to 17yrs.
Children under 12yrs are free, and will receive a wristband.
# Day tickets are available for individual days – Friday from 6pm, Saturday, Sunday, Monday, and can only be purchased during the festival.
Tickets are non-refundable unless for COVID emergencies.
Ride the Folkie Steam Train! – Saturday 4th November only. Tickets can be pre-purchased online
– please see the accommodation page for full details
Camping is available at the Maldon Football ground in the centre of town. This is walking distance to all the festival venues. Bookings and enquiries Bookings: maldonfnc.folkycamping (at) gmail.com (please insert @ in place of the (at) in the email address – this is to stop bots sending spam)
You can also find accommodation on the Maldon Visitor Information Centre web site or on the accommodation link of our town site: Maldon Inc